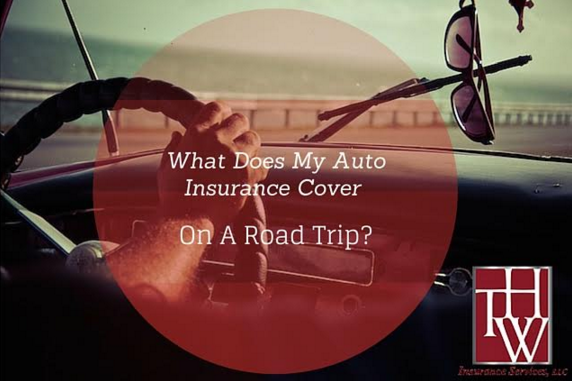 Spring is upon us—which means the season for road trips is right around the corner. But before you pack your bags and hit the road, it's important to know what your auto insurance covers. The last thing you want on your vacation is to run into car trouble, and not know where you stand with your insurance. There are a few things you want to consider: If you are driving your own car, if you are renting a car, if other drivers are covered in your policy, and if you have roadside assistance.
Out-of-State Coverage
If you are driving your own car outside of state lines, the first thing you want to check is if your car insurance is covered in other places, and for most people, it does. While most states differ on what is entailed for auto insurance, the good news is that most auto insurance travels with you, as most policies include a broadening clause, which entitles the driver's liability restrictions to be compliant within the state you are driving in. (Note- broadening clauses typically apply throughout the United States and Canada, but not Mexico.)
Other Drivers
If you are making a long drive and you're not alone, there's a good chance you'll want to switch up drivers, to save one person from the monotony of driving the entire time. Generally, should an accident occur while someone other than the car owner is driving, the other driver would receive at least partial coverage. However, this typically depends on the severity of the accident, and the amount allotted in your policy. Also, as a general rule of thumb, if you're letting someone else drive your car; be sure that they have auto insurance, too!
Rental Cars
When renting a car, the rental company will most likely offer you rental insurance; however, this can often be an unnecessary cost, as your existing policy very well may already cover rentals. Before renting a car, make sure that you do have rental coverage, and if so, you want to see if you also qualify for waiver of deductible and loss of use coverage. Essentially, waiver of deductible coverage means that you will not be responsible for paying a deductible on an accident that you are not responsible for, and loss of use coverage prevents you from paying the rental company a fee while their car is being repaired, and thus unable to rent for a period of time.
Roadside Assistance
The only thing worse than having your car breakdown is having your car breakdown when you're on a trip. Save yourself a headache, and make sure that your auto policy includes roadside assistance, and that it extends out of state. If it doesn't, you may have the option of adjusting your policy to receive these benefits.
Using your Smartphone on a road trip
Luckily, the days of plotting your route, exits and stops via an oversized roadmap are over. Thankfully, there are a number of apps that can save you time and stress while traveling to your destination. Below are a few of THW Insurance's Top Picks:

This free traffic and navigation app can make a big difference in road-based travel. By providing real-time updates and notifications for traffic, accidents, and hazards, Waze allows its users to route the quickest and safest directions. Check It Out Here

When your tank is running low, you can simply open the GasBuddy app to view nearby gas stations with price comparison. This keeps you from circling around town (and wasting gas) to find what you need, and keep you moving. Check It Out Here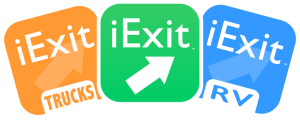 If you're traveling with children, you likely dread the long stretches of open roads, where you're not sure when a restaurant or restroom will be available. iExit uses your current location to notify you of upcoming restaurants, hotels, restaurants and more. And, if you have a place in mind that you want to stop, you can mark it as a favorite, and the app will notify you when there is a location nearby. Check It Out Here


This app allows you to enter the location where you will begin your trip, your end destination, the dates you will be traveling, and your personal preference of what you would like to come across on your journey. This includes amusement parks, campgrounds, museums, and more. Check It Out Here
Should you have any questions about your auto policy prior to traveling, please feel free to contact us at THW Insurance.
Happy travels!
No Blog Comment Available