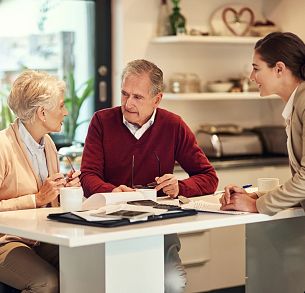 Why it is the best time ever to buy Long-term care insurance from THW Insurance?
Tennessee joins 24 other states in being part of the solution, not the problem, in helping baby boomers solve their long-term care financing needs. These special policies allow policyholders to protect one dollar of assets for every dollar of benefits received under the policy as payment for long-term care services at time of application for Medicaid eligibility.
The partnership has been operating in four states (Connecticut, New York, Indiana and California) since 1992 and the Deficit Reduction Act of 2005 expanded the opportunity to other states. In the original states, only about 250 policyholders have had to turn to Medicaid for help after receiving benefits from their long-term care insurance policy first, so the partnership is a phenomenal success.
To speak with a THW representative, simply call 615-443-3849 or CLICK HERE to e-mail a THW team member.
IRS Announces Eligible LTC Insurance Premium Deductions for 2016