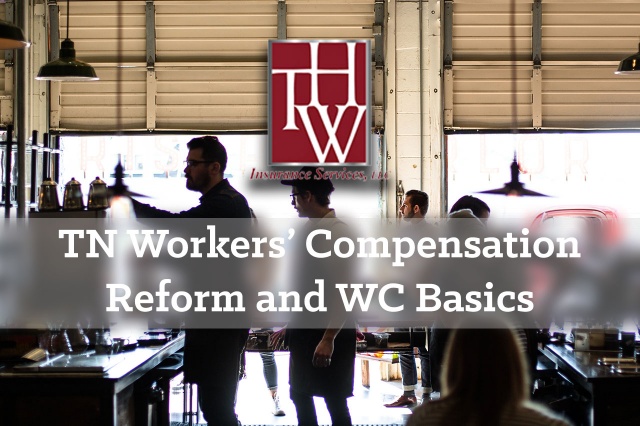 Workers' Compensation is a state-mandated form of insurance that provides wage replacement and compensation to employees that have faced injury or illness due to the demands of their job. This form of insurance is often referred to as 'Workman's Comp'. The federal government administers a workers' compensation program for federal and other specific employees, while each individual state has its own laws and programs. 
Generally, an employee that suffers a work-related injury can receive compensation regardless of whether the employee or employer was at fault—or another party entirely. In exchange for these guaranteed benefits, employees typically forfeit their right to sue the employer for damages due to injuries.
In Tennessee, nearly all businesses are required to purchase worker's compensation insurance. In Tennessee's recent Workers' Compensation reform, employers are more likely to save money and the work force has an added layer of protection. One of the main factors contributing to these benefits is enhanced mediation. With enhanced mediation, unnecessary litigation is minimized and conflicts are resolved without going to court. In new provisions, mediations are made more effective by requiring all parties to arrive prepared to mediate all disputes and also if a settlement is not reached, a mediator must formally articulate all unresolved issues on a form called a dispute certification notice before the parties can proceed to a court hearing. 
Due to enhanced provisions and professionally trained mediators, the Bureau's mediation program has proven to be effective in making a difference for Tennessee's Wokers' Compensation challenges. Statistically, well over half of the mediations from the first 11 months of the current fiscal year reached an agreement. Let THW Insurance guide you through your insurance options by contacting us today!
No Blog Comment Available