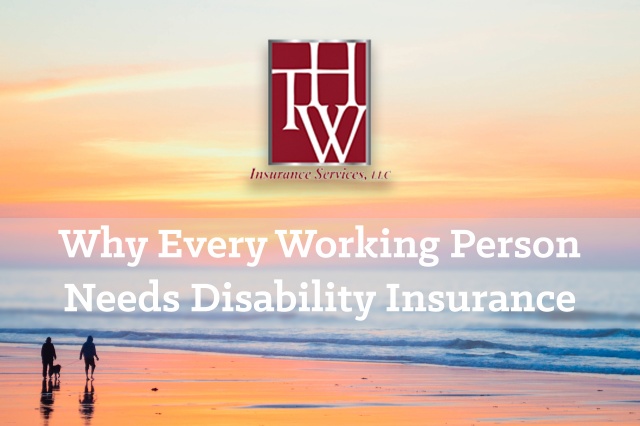 Disability Insurance is something that most people don't think about until they find themselves desperately needing it.  But what if we told you that every working person should have disability insurance? We believe it is in the best interest of all of our clients, whether they currently have a disability or not, to make sure that they are covered in the case of a major illness or disability.
It can be easy to assume that one will always remain in the state of health that they are currently in, but 1 in 8 workers will be disabled for five or more years during their working careers. Furthermore, 2.6 years is about the average longer term disability absence. At any given time, 12% of the American population is classified as disabled (36 million). Although disabilities and illness vary in their severity, any person that develops a sickness that hinders one from working for an extended period of time would benefit from disability insurance.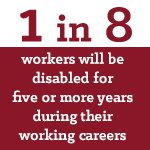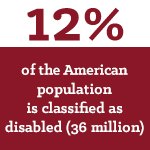 If you are suddenly unable to work, disability insurance protects your most valuable asset—your income. When an unexpected diagnosis, accident, or medical crisis occurs—the last thing you want to be stressing about is the loss of income. Not only does disability insurance provide constant peace of mind, it also acts as a safety net in the event of unexpected occurrences.
Can you afford to be out of work for an extended period of time, on top of the medical bills that come with a serious illness or injury? THW Insurance can offer you peace of mind with our coverage options. Some of the options offered include:
Short-term: Provides immediate coverage, portable, ideal if you're willing to accept a shorter benefit period to keep the premium as low as possible.

Long-term: Ideal if you have resources that could cover your living expenses for the first few months of a disability. This policy offers more rider options so you can tailor the coverage to meet your specific needs. This protection is portable, even up to age 67.

Business Overhead: This option provides coverage for business owners in the event they become unable to work. Coverage is flexible and helps cover monthly business expenses. Premiums may be tax deductible.

Accident Only: This policy pays you a monthly benefit if you are unable to work due to a disabling accident. The cost of this option is typically lower than the cost of policies covering both sickness and accident related disabilities.
"Life is unpredictable, but you can set yourself up for success even in the midst of trying times."
THW Insurance will gladly help you make sure that your coverage is best suited to your current, future, and potential needs. We are committed to helping you remain stress-free in regards to your insurance coverage. Don't leave it to chance—contact us today to see how we can help make sure you are covered in the case of illness or disability.
No Blog Comment Available