Roslyn Chavarria October 01, 2018 at 15:24 PM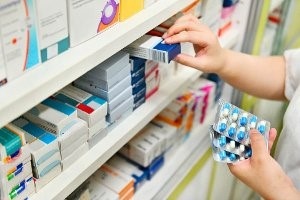 Cigna wins approval to acquire Express Scripts
Pharma deals to reshape the industry  
The Department of Justice has granted antitrust approval of Cigna's acquisition of pharmacy benefit manager Express Scripts, the next move in a years-long trend of healthcare company consolidation.
Many see the prescription drug industry — often characterized by high prices and an opaque supply chain — as ripe for disruption, which may be driving deals like the Cigna/Express merger.
Cigna and Express Scripts said in a statement that merging the insurer and pharmacy benefit manager will reduce healthcare costs, expand choice and improve patient outcomes. However, some in the industry question what impact the deal will have on consumers, particularly as healthcare consolidation has often led to higher prices and fewer options.
The deal is also considered to be a positive sign for CVS Health's bid for Aetna. Other recent pharma plays include Anthem's recently launched PBM, and Amazon's move into healthcare. Alongside the online retailer's healthcare partnership with Berkshire Hathaway and J.P. Morgan, Amazon also announced plans to acquire the online pharmacy company PillPack earlier this summer.
The Cigna/Express Scripts deal, while still contingent on approvals from state insurance commissions, is expected to close by the end of 2018.
No Blog Comment Available