Debra Harp May 03, 2017 at 12:35 PM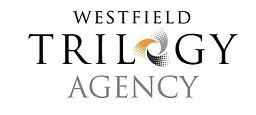 THW Insurance Services, LLC recognized as elite Trilogy Agency by Westfield Insurance
Lebanon, TN, 
THW Insurance Services, LLC, a locally owned independent insurance agency, was recently recognized by Westfield Insurance as a Trilogy Agency.  The Trilogy designation signifies the agency has been deemed among the "best of the best" by Westfield Insurance, representing only 7% of Westfield's agency force across the country.
Westfield is represented by some of the best Independent Agencies in the business, taking great care and consideration in choosing their agency partners.  Westfield conducts a comprehensive biannual Agency Review process, evaluating agencies on the strength of their partnership with Westfield, business growth, how well agencies are positioned for future success, their approach to customer service, strategic alignment with the entire Westfield organization and even the quality of their agency website.
Through the agency review process, a select group of approximately 150 agencies across the United States are identified and offered differentiated levels of service and benefits. Trilogy is given to agencies with peak results that have a proven commitment to partner with Westfield for long-term success.
"We are extremely honored to receive this designation and to be recognized nationally among this elite group of insurance agencies across the country. This new certification will allow THW Insurance Services, LLC, additional benefits to share with our customers," stated Richard Whitener, partner at THW Insurance Services, LLC.
To find out more information about THW Insurance Services, LLC, and the services they offer visit thwins.com or call 615-443-38
No Blog Comment Available