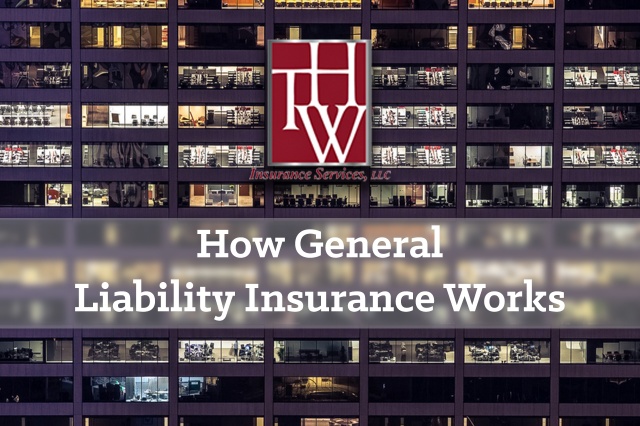 If you're a business owner, there's a good chance you're familiar with taking risks—that's part of the entrepreneurial spirit. But you're also likely familiar with the overwhelming notion of multi-tasking, and trying to solve a lot of problems in one day.
One problem that you shouldn't have to worry about is liability insurance. You've surely been told that it's one of the many things you need, but many business owners don't have a true grasp as to what general liability insurance really is, much less whether it's necessary.
To save you from some research, we'll break it down for you.
In its simplest terms, commercial general liability insurance safeguards a company from claims that may be filed in the workplace- ranging from personal injury to property damage or potential negligence, and covers the financial obligations that can stem from these claims. In the event of a lawsuit filed against your company, a liability policy will cover your legal fees, and any settlement that you may owe, should you lose the suit.
While you may think that the occurrence of these events sounds unlikely, insuring your business is a menial investment compared to the costs you could face should you not have insurance. The U.S. Small Business Alliance states that "annual premiums range from $750 to $2,000 depending on your line of business and coverage needs." In the big picture, this is far less than what your business would pay should an unexpected event occur.
As with most insurance, a liability policy isn't one that has a one-size-fits all approach. The best way to determine the coverage that your business needs will depend on both your line of business, and the risks associated with your field. A general liability insurance policy provides financial protection from the risks that any business owner might incur.
Below are some general guidelines as to the coverage you can receive:
Common Damages Covered:
- Bodily Injury
- Property Damage
- Personal Injury
- Advertising Injury (Slander, Libel, etc.)

Common People Covered:
- Company partners and spouses
- Executive officers
- Stockholders
- Directors
- Anyone legally associated with your company (volunteers, contract workers, etc.)

At THW Insurance, we are happy to provide you with a thorough evaluation for you business to evaluate your business to make sure that all of your liability needs are covered. Contact Us today to speak with an agent.
No Blog Comment Available