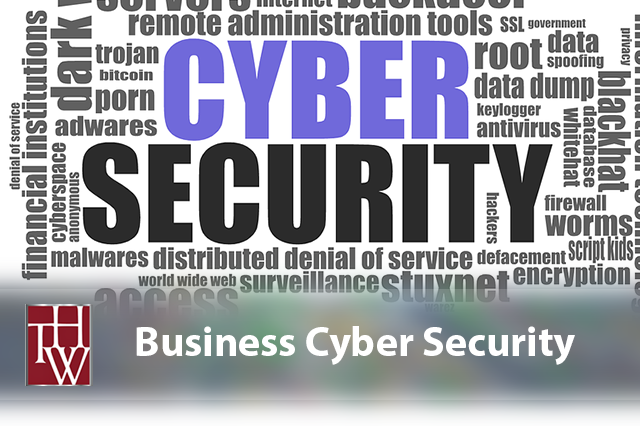 Small businesses are a vital part of America's thriving economy. Unfortunately, small businesses often fall prey to breaches in cybersecurity. In fact, 44 percent of small businesses are victims of cyber attacks. These cyber attacks cost, on average, $9,000. There are easy, simple steps that you can take to ensure that your business' cybersecurity is locked tight, and your business does not become a casualty of a cyber attack. The best place to start securing your network from outside threats is with antivirus software and antispyware. It is important to remember to update this software regularly. Typically, there is an automatic software update that you can configure for your network. Using a firewall and encrypting information will safeguard your Internet connection. Make sure that you have a password protection with your Wi-Fi network and do not broadcast your network name (SSID). An ...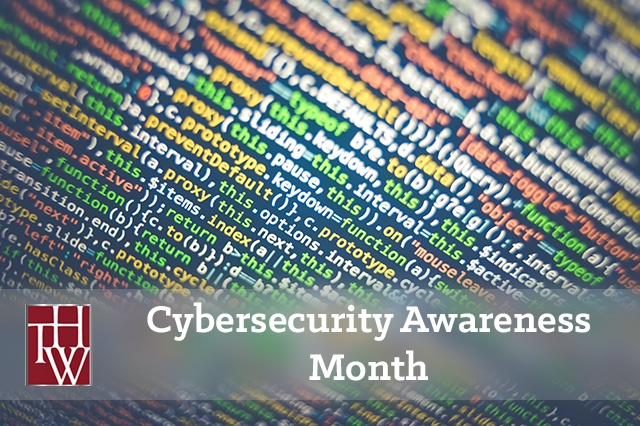 We live in an era in which we rely on technology during our day-to-day life in the workplace and at home. This reliance will continue to rise with recent innovative developments in technology because it makes our life easier. However, it is crucial to be aware of the information that you are putting out on the World Wide Web because unfortunately there are predators lurking to steal your personal data and your business's data. Here at THW, we offer cybersecurity insurance to help safeguard your personal data in the case of identity theft and coverage for your business if a cyber security incident occurs.   Since cybersecurity is a newer insurance policy, it is often misunderstood. Cybersecurity Insurance is standalone coverage. It provides a response plan for companies, whose data is lost due to a security breach or other cyber occurrence, such as a network outage or service interruption ...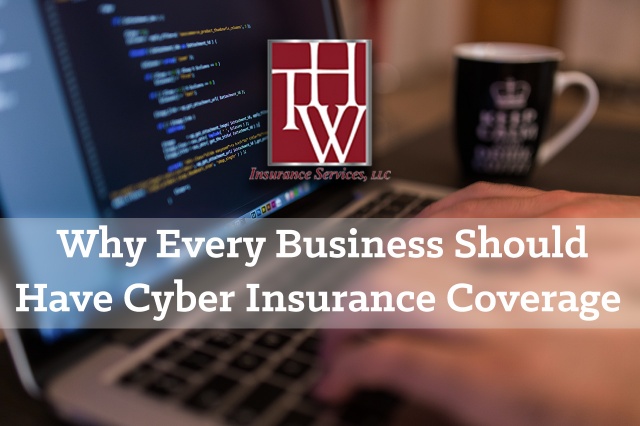 The rise of technology calls for a rise in security. As more people rely on technology in their personal and professional lives, cyber security is becoming one of the most important aspects of our internet-driven world. Whether it is personal information including credit card data, health records, bank statements, or other highly sensitive information—an individual's privacy online is crucial to maintaining a safe and positive digital experience. Businesses are also affected by cyber security, but carry even more risk than individuals. If a business has a breach in security, they risk losing data that has been entrusted to them. When there is a security interruption, a business doesn't just jeopardize their own privacy, but the privacy of their entire network of employees, vendors, customers, and contacts.  Although breaches in security can cause severe consequences for individuals, busi ...